case study
Metro Toronto
Convention Centre

theturnlab curates unconventional success for MTCC
Our multicultural art exhibit for the Metro Toronto Convention Centre garners publicity for MTCC and thousands for charity.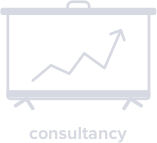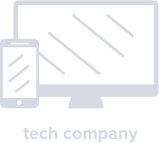 challenge.
The Metro Toronto Convention Centre lives at the heart of Canada's largest city, not only geographically but also symbolically. It's the place where people from all over the world meet to exchange ideas, enjoy famous hospitality, and experience all that Toronto has to offer. On the heels of our successful "Multi" campaign for MTCC, our client challenged us to continue building recognition for the facility during the 2018 holiday season.
insight.
With its prominent location on Toronto's vibrant Front Street, we saw an opportunity to combine a unique holiday window display to turn heads – from the sidewalk, and across media outlets. As the "Multi" campaign was still active and had garnered a lot of buzz, we wanted to continue its momentum by showcasing Toronto's multicultural and multitalented artistic voices. Plus, this was the season of giving, which inspired us to weave in an element of social good.
"theturnlab was instrumental to the success of our #MTCCArt4TO holiday initiative. The entire team contributed to this community initiative, and in many ways, made it a personal goal to ensure its success for the Centre and the community at large. It's pretty extraordinary to witness an entire team of highly talented professionals execute so seamlessly within sensitive timelines and many moving parts."
Christine Tse, Director of Marketing
Metro Toronto Convention Centre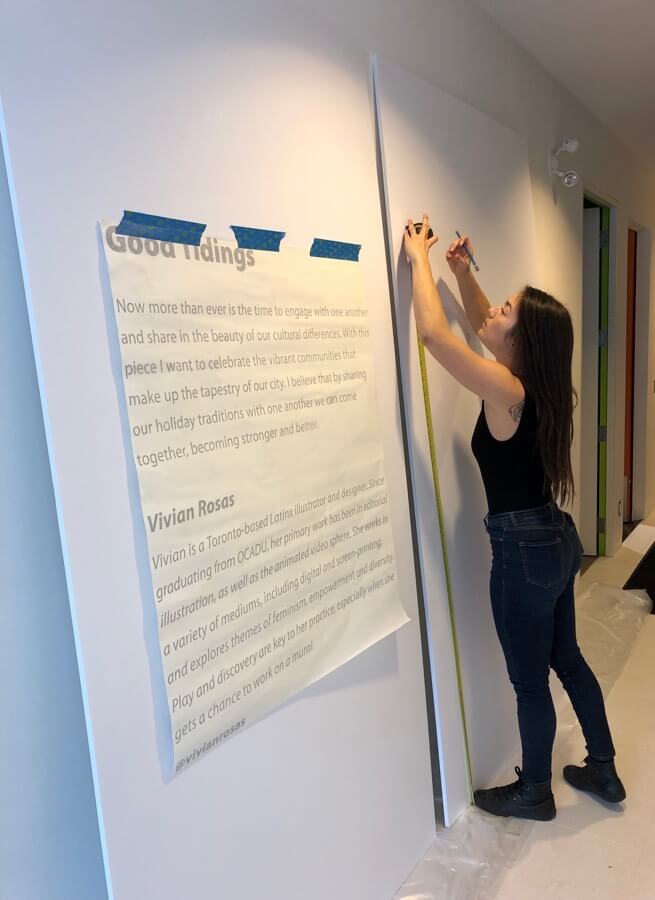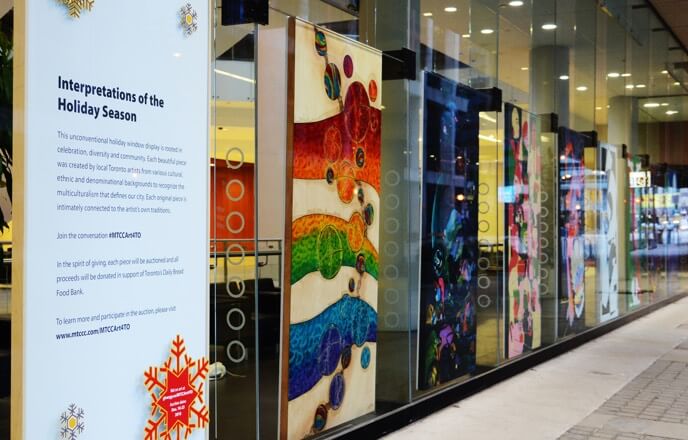 solution.
We curated, produced and installed an original art installation showcasing a diverse group of eight Toronto artists. Each artist was given an 8' x 4' blank canvas to create their interpretation of the holiday season. The stunning art pieces were displayed in the windows of MTCC, along Front Street, and placed for auction on a standalone webpage. We leveraged our relationship with the Daily Bread Food Bank, who would receive all proceeds generated from the auction. Across social media and at the installation itself, we encouraged the audience to bid on the pieces and join the conversation using #MTCCArt4TO.
impact.
All eight #MTCCArt4TO art pieces were scooped up during the auction, raising $11,850 for the Daily Bread Food Bank. The installation made major news and event outlets, including CBC, Toronto Guardian, Breakfast Television Toronto, City News, 680 News, Now Toronto, and Toronto.com. Plus, the installation gave traction to a diverse group of Toronto artists, who will continue to expand their audiences and inspire us to see the world around us through different lenses.
To use a turn of phrase, #MTCCArt4TO was a true work of art!